I believe everyone who is willing to put in the time and effort and needs help with their health and fitness goals deserves the best instruction and support.
Unfortunately not everyone can work with a trainer in person.
So what if there was a way to get the results you were ready to achieve from a trusted fitness professional without ever having to travel to and from one training location, sacrificing your schedule or time for someone else's while minimizing the monthly cost?
Well now you can.
After the last decade of being frustrated because I wasn't able to help countless people as a result of barriers such as scheduling conflicts and price point, I decided I wasn't going to allow those limitations stop myself or those truly seeking help, anymore.
So with my years of expertise I have developed a way for people to receive my proven workout and nutrition systems with my Online Coaching Program.
Get the convenience and ease of a trainer in your pocket.
Think of this as a portable and virtual fitness concierge service. By accessing your program from any smart phone, I oversee every aspect of your program, tailoring the workouts to fit your current fitness level, your goals, your schedule and available resources (gym, at-home equipment, etc.)
The online program is a proven system that delivers the same top level instruction that my in-person clients receive. You'll get every tool you'll need to accomplish your goals at a fraction of the cost and be able to complete your workouts on your watch not mine.
All the benefits you need to be successful.
An Online Coaching Program means that you're not just handed a workout program and nutrition guide and a pat on the back. Online Coaching means you get custom workouts and nutritional coaching, with accountability and support.
Customized exercise programming. These are exercises selected and programmed specifically to fit your current fitness level as well as your goals. Based on your performance your program will progress each month. Every exercise comes equipped with a quick video demonstration to ensure proper form and execution.
Personalized Nutritional Guidance
You'll be given the tools and resources along with an entire nutrition packet to guide you through every aspect of your healthier eating lifestyle. From habit building to selection of foods you love as well as recipe ideas you can use or make substitutes with.
Weekly / Monthly Accountability
Your workouts and nutrition are tracked through one app so that I can keep a close eye on your progress. We will also have monthly coaching calls to provide a means of connection to discuss success and challenges as well as modify any aspects of the program if needed.
You will have access to a closed FB community of people with similar goals and the opportunity to interact, ask questions, give encouragement and praise your successes and milestones!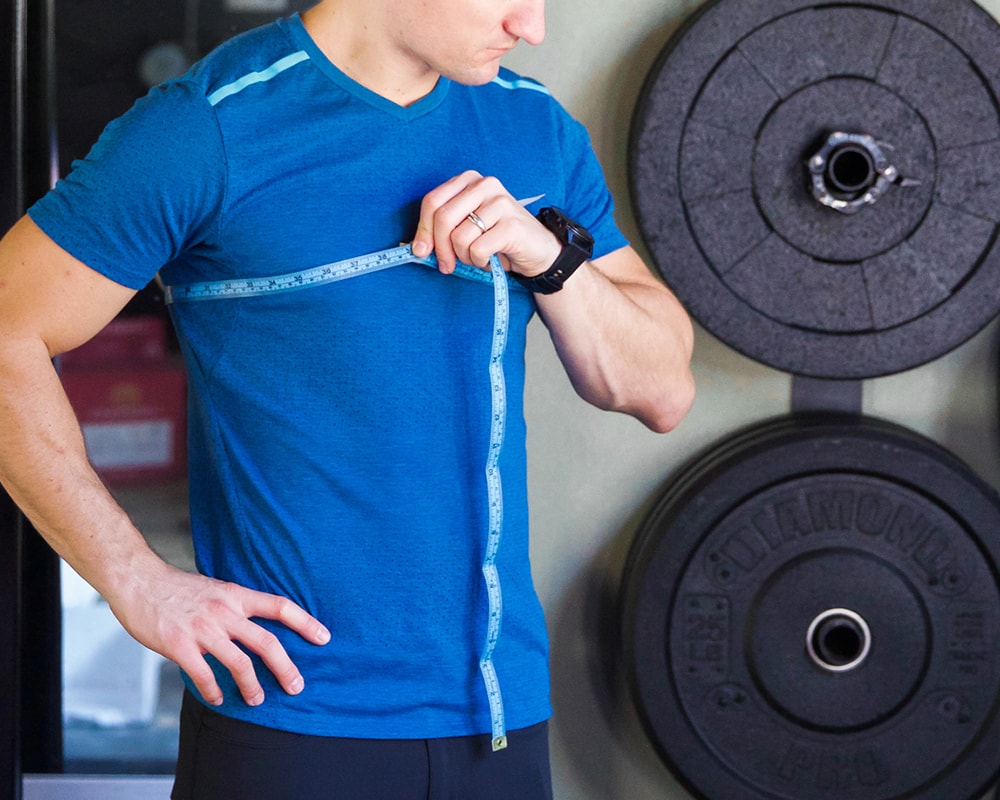 Measurement (progress) Tracking
In the app we can monitor your scale weight, body circumference and BF% measurements. All of these are easy to upload and will help you stay on track.
A full 7-day mindset program that provides you with discovering your, "why" as it relates to your health and fitness. Every change or journey has its challenges. By creating awareness of what's really important to you with my 7-day plan, you will have a powerful tool to help pull you through those tougher days.
Once registered you will have your personal profile with all your custom workouts uploaded. The app comes equipped with a calendar where your plan can be set for you or you have the option to plug them in as you go.